DataSolutions, the specialist distributor of innovative IT and security solutions, has announced the results of a survey which found that 43% of Irish companies have firm plans to be carbon-neutral or achieve net zero – 65% of which expect to achieve same by 2030.
The research, conducted by Mediateam and involving 105 IT leaders*, also revealed that 38% of organisations don't have a sustainability or Environmental, Social and Governance (ESG) strategy. Furthermore, 36% don't believe that their organisation is doing a good enough job when it comes to environmental and social sustainability. The top hurdles to becoming carbon neutral were cited as a lack of green alternatives (47%), more of a focus on near-term issues (42%) and it is too expensive (40%). Respondents also revealed the most likely consequences on their company as a result of sustainability or climate change issues. Reputational damage ranked highest (54%), followed by cost of climate change mitigation (48%) and customer-driven pressure (38%). Some 34% said exclusion from customer or tender opportunities was a likely consequence.
The research also found that 62% of IT leaders believe the tech industry is not sustainable enough and needs to change quickly, while 71% think technology will play a positive role in the war against global warming. Almost a third (31%) of those surveyed see sustainability as being crucial to economic recovery post-Covid. People working in the IT sales channel were also surveyed and went even further, with 34% viewing sustainability as a growth driver for the organisation in the next 12 months (to some or a great extent).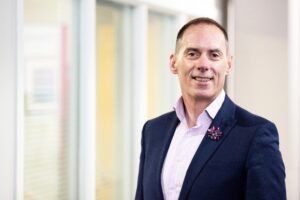 The channel was also asked about the benefits of being a sustainable business, the most popular one being that it is better for the planet. The other leading advantages were found to be that it improves brand reputation and recognition, customer satisfaction and reduction of operational costs. Speaking about the findings, Michael O'Hara, Group Managing Director of DataSolutions and co- founder of Techies Go Green, said: "There's no denying it – climate change is the most pressing and urgent issue of our time. The time for people and businesses to act is right now. Worryingly, there is still a disjoint between the desire to be carbon-neutral or more sustainable and actually putting into place the solutions and strategies to achieve this goal. Having an ESG strategy is no longer aspirational but absolutely crucial, not only from a brand perspective but a growth and costs perspective. Every organisation needs to be reducing their CO2 footprint by 50% by 2030 and achieving carbon zero by 2050 at the very latest. Going green makes sense for both the world and business. However, companies will need to wade through the mountain of information and negative commentary around climate change, educating themselves and producing a plan that will have a real impact."