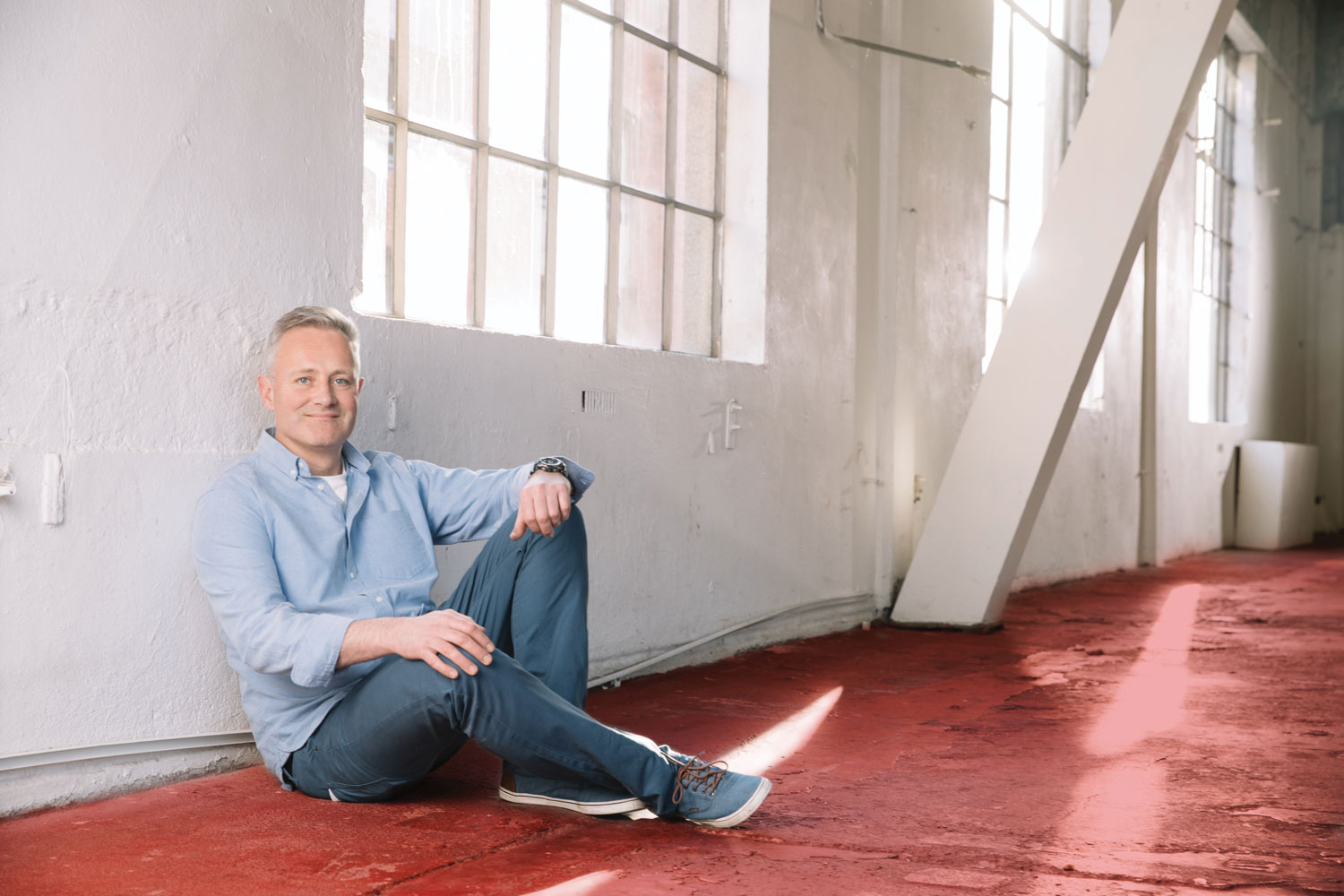 Being owner of a small business can be a lonely journey. That's why achieving success through collaboration is an extra rewarding experience. Better Business caught up with Gerry Scullion, one of the many start-up founders operating in the Chocolate Factory, Dublin, a place where collaboration is part of the furniture.
The Chocolate Factory from Ashville Media Group on Vimeo.
"When you have people around you who are on the same journey, it makes it an awful lot easier and more fun."
Community, creativity and collaboration are at the heart of any co-working space and the Chocolate Factory in Dublin is no exception. Located in the original Williams & Woods building on King's Inn Street, the space offers creative individuals, start-ups and businesses an affordable studio in a shared environment.
Today, it is home to everything from furniture designers to architects and creative writers to perfumers. As well as managing the building, Gerry Scullion has been using the space since 2013 to produce his low-calorie soft drink King of Kefir, one of 30 independent businesses operating there.
"What's great about [the Chocolate Factory] is that there is such a wide variety of businesses and skills here that there is always somebody to refer to, to talk to, or to throw ideas to," he says.
According to Scullion, entrepreneurship can be a lonely experience, which is why it is important to surround yourself with people on a similar path. "There are so many challenges with any start-up business and it can be a very lonely pursuit, but when you have people around you who are on the same journey and who you can share it with, it makes it an awful lot easier and more fun," he says.
It also helps to have access to honest feedback when it comes to the direction of your venture, "so that you're not too far down the road with what you think is a solution but which isn't really".
The Better Business Smart Work series is brought to you by Virgin Media Business. For more on how they can help your business work smart visit www.virginmedia.ie/business.